Want to look great while rocking out to The Cure? It can be tricky to pick the right outfit for their highly anticipated 2023 concert tour.
The band is known for its dark sound, so many fans dress accordingly. But black isn't your only choice – wear what expresses you! From casual band tees and jeans to all-out goth-inspired looks, let your style shine.
However, comfort should be key, so choose breathable fabrics to move in. And remember – no matter what you decide on, the most important thing is enjoying the show!
So choose something that puts a smile on your face. Their moody music may be melancholy, but your concert experience doesn't have to be. Dare to be different and make a statement with your outfit.
Page Contents
What to wear to the cure concert?
Black dress or skirt – Classic, stylish, and comfortable
A black lace dress is a lovely choice for a night out at a Cure show. A lace dress has a beautiful feminine quality that also pays homage to the band's moody gothic style.
I love how the intricate lace patterns can look elegant yet still be lightweight and breathable enough to dance the night away comfortably.
You may decide to pair your lace dress with a cool leather jacket. Throwing on a jacket is such a smart move, as it allows you to take off or add layers easily, depending on if the venue gets too warm from all the dancing bodies.
Don't forget those fan-favorite fishnet stockings too! Fishnets add just the right amount of edge and flair to finish off an all-black concert outfit. With your stylish dress, jacket, and stockings, you'll feel confident rocking out to all your favorite Cure tunes all night long.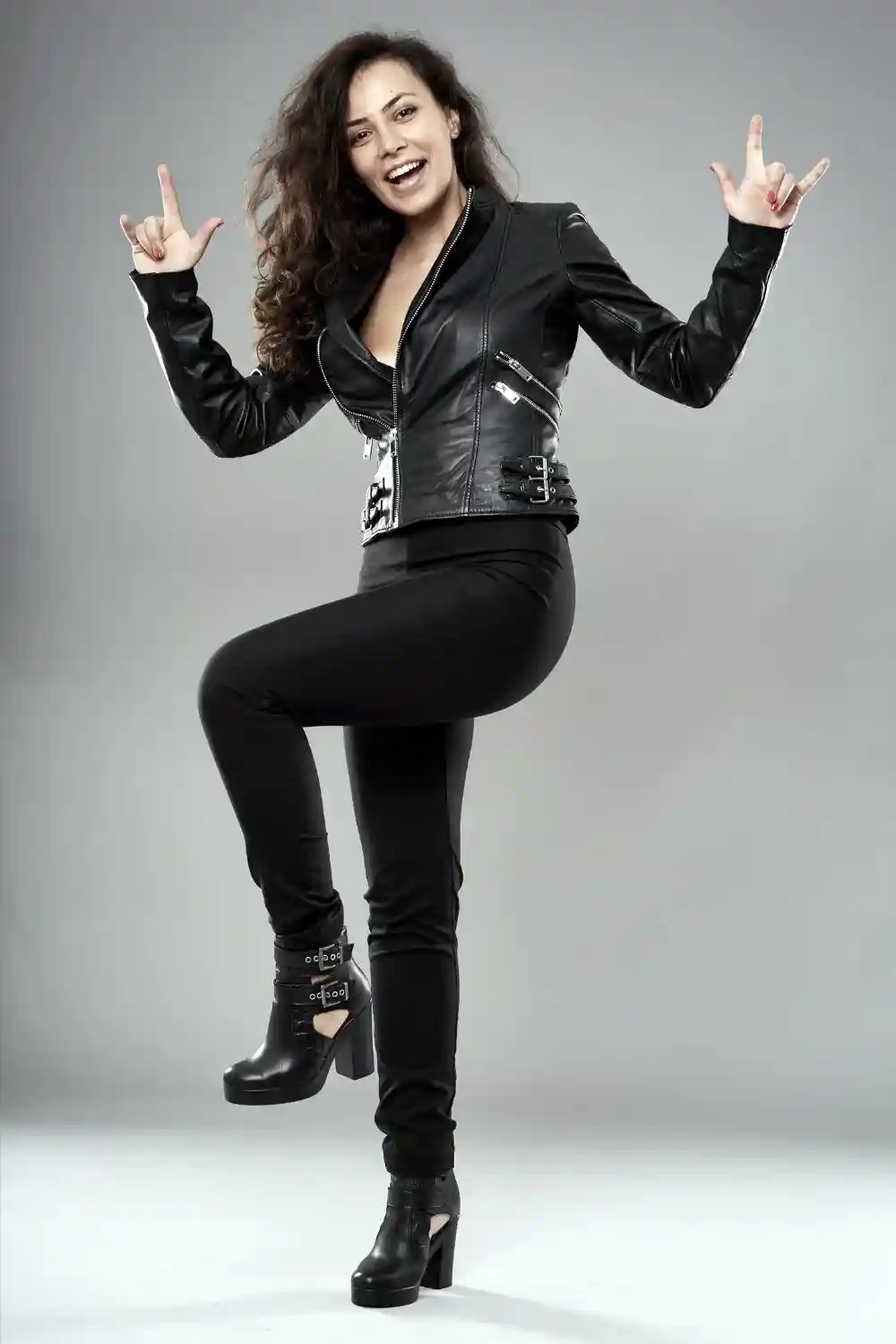 Goth-inspired outfit – Embrace the band's aesthetic
I absolutely love how a lace corset can highlight your feminine curves in a gorgeously gothic way. It's the perfect piece to embrace the band's darkly romantic style truly.
You'll look and feel like the epitome of dark allure paired with your fishnet stockings. I know from personal experience that fishnets are incredibly fun accessories to dance the night away in. They have a deliciously daring vibe that suits the Cure's sound perfectly.
Most importantly, a lace corset and fishnets allow a full range of motion so that you can revel in every poetic lyric and every swooning guitar riff without constraint.
It's an edgy yet flirty look to help you fully lose yourself in the magic of one of your favorite bands ever.
Band T-shirt and jeans – Casual yet stylish
I think rocking a Cure band tee with denim shorts and sandals is such a laidback, summery option for a show. It sounds so comfy and chill to me! I love that this look lets your legs breathe in the heat.
Pairing the tee with shorts shows your allegiance to the band in a fresher, lighter way. Besides, nothing beats wearing cozy shorts and sandals to groove carefree all night to your fave Cure tunes.
The tee grabs attention with its graphics, while the shorts keep your lower half cool for all those dance moves you can't resist.
It seems like the perfect balance of fandom and comfort, so you don't even realize you've been dancing non-stop for hours! Overall, it's a smart casual style that lets you relax into the music without worry.
Comfortable, breathable clothing – Prioritize comfort
A Flowy blouse paired with yoga pants or leggings is such a chill yet stylish option for a Cure show. When comfort is key, this laidback look definitely fits the brief!
I love that a flowy top keeps your upper body nice and breezy as you dance up a storm.
At the same time, stretchy leggings hug your lower half in a comfy, flexible way so nothing constricts your fun. This combo lets air circulate all over, so you never overheat. Both pieces come in many cute colors and patterns to reflect your flair.
Seems like the ideal free-spirited fit to immerse in the music all night long. Your body can cut loose without worry while your style still shines through! Win-win if you ask me.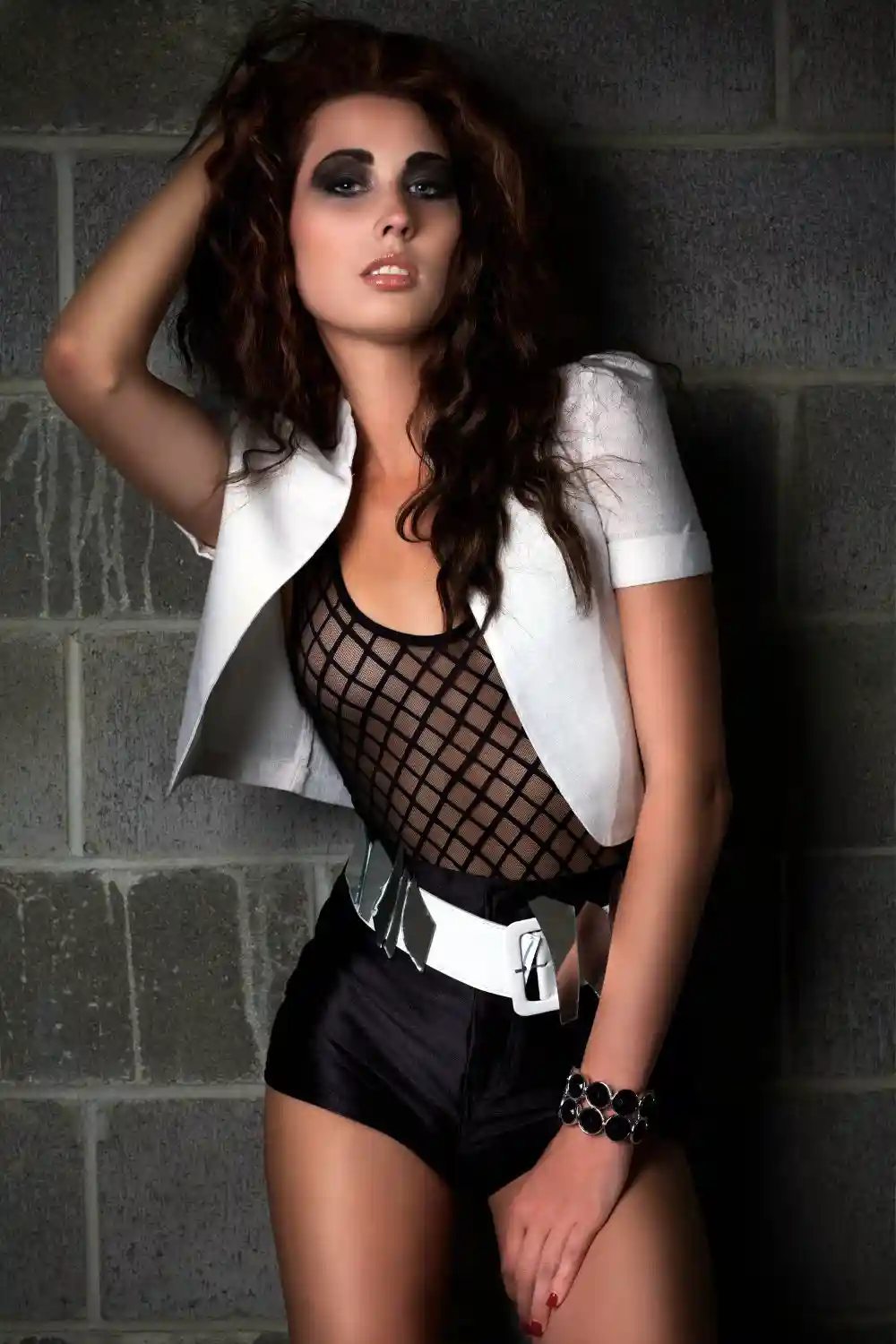 Comfortable shoes – Essential for standing
Comfortable sneakers are necessary for any fun-filled night out rocking to your favorite band. To me, cute sneakers are an absolute must-have for a Cure show.
After all, those infectious melodies will have your feet dancing non-stop all evening! I totally appreciate how supportive sneakers hug my arches so my soles never ache, no matter how crazy my moves get.
Plus, with a soft padded sole and flexible materials, sneakers just feel awesome on my toes no matter which direction I spin. Talk about perfect footwear to let loose without care!
Choosing my favorite pair makes me smile, knowing I can fully groove the night away injury-free. What better way to enjoy an epic concert than with cozy kicks to keep my hap feet in happy shape?
Elaborate attire – Lace, corsets, fishnets
My goth gal pals, did you catch how adding lace, corsets, and fishnets brought drama to our Cure concert style? I know for me, strutting to the beat in vampy wear just amps my fun.
And guess what cinching detail Jewels told me truly thrilled her? A silky necktie tapped with flair! Striding strong in her favorite ripped tights and mini dress, a black satin tie at her throat took her fit to fierce.
The flirty fun of that tie dancing as she danced – what a memory-maker! Plus, it's so effortless to tie on.
So gorgeous gals, if you wish to make a statement without fuss, perhaps a striking necktie could be just the thing to set your style miles above the rest.
Personal style – Feel confident and comfortable
My sweet stylists, I told you to feel bold and beautiful from the inside out. Well, I save the best tip for last – top-to-toe tunes!
Your fave Cure jams blasting as you ready gives the ultimate confidence high. Just play all their albums on a loop as you choose your look. Whatever feels just right, dancing in your room will surely have you rocking all night with a smile.
Hearing "Lovesong" in lace made me float, but you find your vibe, my dove! Trust your heart, and you'll stun at the show in an outfit that thrills your soul.
Now go accessorize to the max and get amped for pure musical magic! See you beauties there!
How to makeup for the Cure concert?
Getting your makeup done for a live show by The Cure is super exciting! The Cure is known for their dark and emotive sound, so your makeup look should match the mood of their music.
Robert Smith is famous for his smoky eyes and bold lip colors, so taking inspiration from his iconic style is a great place to start planning your concert beauty.
Some top makeup looks to try are a dramatic cat eye, smokey eyes using tones of black and gray, or a vampy lip in a dark red or purple. No matter what style you pick, make sure to use makeup that will stay put all night.
Concert crowds tend to get rowdy, so waterproof products prevent any touch-ups! Taking the time to practice your makeup at home before the big night helps you perfect your technique.
For a more natural look, try a light foundation with a touch of blush and mascara. This fresh-faced style still flatters your features without going over the top.
Dark makeup isn't for everyone, so feel free to dial things back if bold colors don't suit your taste. Most importantly, feel confident and comfortable rocking out to your faves.
Some extra makeup bag essentials include lip balm to prevent chapped lips from all the singing, blotting sheets to soak up excess shine, bobby pins for holding hair back, and baby wipes for quick touch-ups in case of spills or sweat.
Have an amazing time dancing, and don't forget to live in the moment, enjoying this incredible band live! Their sad and spooky songs are best appreciated with close friends and a face full of perfectly done concert makeup.
Important things to consider wearing to the Cure concerts
Seeing one of your all-time favorite bands live is such a thrilling experience! When the big night arrives, you'll want to feel totally at ease expressing your personal style. A good concert outfit finds that perfect balance of cool and cozy.
Comfort comes first so your mind can fully dive into the music. Choose flexible fabrics like stretchy jeans or a flowy maxi skirt that breathe easy through the high-energy show. Since many concerts have you on your feet for hours, practical shoes are a must – say goodbye to sore toes!
Dark colors often define the Cure's moody aesthetic. From inky blacks to midnight blues, dark dyes echo their hypnotic soundworld. Express your dedication with tees featuring classic album artwork, or simply let black attire melt you into the crowd.
Personal touches make any look your own. Stacked chains, lace gloves, or colorful hair bring a one-of-a-kind panache. Remember – self-expression, not rules, marks a real fan! Coordinate your makeup to match Robert Smith's iconic shadow-kohled gaze for extra excitement.
Most importantly – attend joyously! Your extraordinary self deserves celebration. With comfortable clothes that lift mood and freestyles that individualize, immerse in music as only you uniquely can. Let the passionate performance feed your soul like rich soul food for the heart.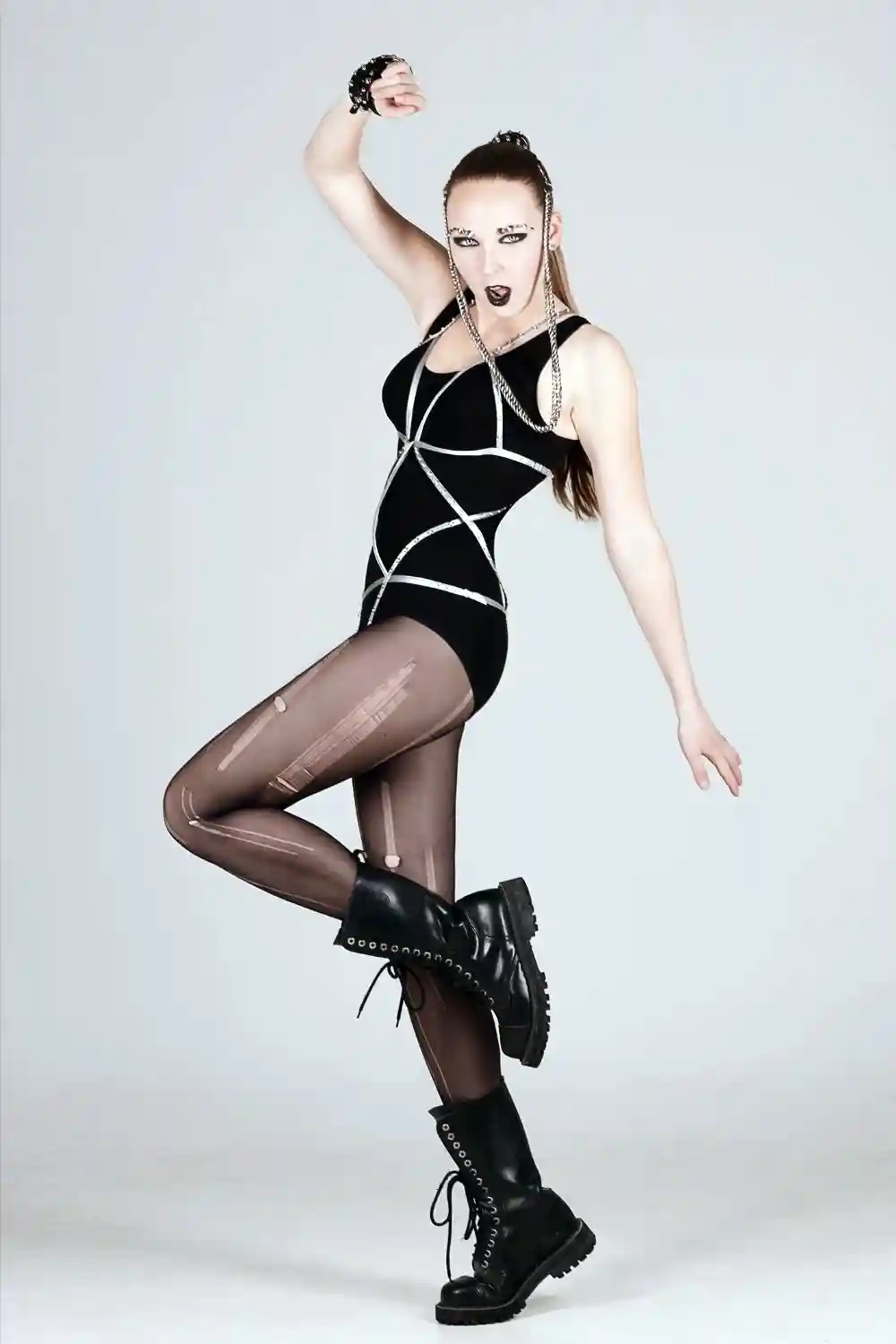 Summary
A Cure concert is one of the most exciting nights out with your favorite band. While the band is known for its dark sound, you should feel confident expressing your personal style.
Prioritize comfort in breathable fabrics to fully enjoy dancing all night. Whether a casual tee and jeans or an elaborate goth-inspired look, let your outfit reflect who you are. Makeup is also a fun way to pay homage to Robert Smith's signature smoky eyes.
Most importantly, pick an outfit that puts a smile on your face so you can immerse in the moody music with joy. From classic black dresses to funky accessories, find the balance of cool and cozy that lifts your mood for a magical night of music.
FAQ
What are some popular hairstyles to wear to The Cure concerts?
Messy or tousled hair can reflect the band's grungy aesthetic. Some fans messily style their hair to pay tribute to The Cure's sound. Dark hair colors like black match the band's dark fashion style some devoted followers wore. More elaborate hairstyles let creativity shine through with braids, updos, or accessories, showing fan passion. However, personal style means the most, so choose what makes you feel confident and real.
What are the recommended clothing items for a Cure concert in cold weather?
Layering is key to staying warm with a long-sleeved shirt and sweater as a base, adding a coat and accessories that can be removed if you get hot. Jeans provide more warmth than leggings in the chill. Flats or comfortable shoes allow standing without fatigue. A warm parka, puffer, or wool coat shields from freezing temps. Scarves, hats, and gloves keep exposed areas cozy while looking fashionable. Stay toasty yet adaptable so subzero temps don't ruin your fun rocking out to the show.
What are the popular jewelry options for The Cure concerts?
Fans show their love for the band by wearing pendants or earrings featuring The Cure's logo or lyrics available from Etsy shops. Strong diamond or gemstone pieces suit The Cure's goth aesthetic according to some styling tips. Personalized name necklaces or bracelets add an individual flair. Understated stud earrings or delicate necklaces fit a toned-down look. Hats, scarves, or sunglasses provide stylish accessories beyond jewelry alone.