As women approach 50 and beyond, it's natural to want to feel confident and stylish. However, certain types of clothing that may have once felt comfortable can have the opposite effect as our bodies and fashion senses change.
While many styles should be embraced at any age, some items are best retired or altered to flatter mature features. Baggy and shapeless silhouettes, for instance, no longer serve mature women as they did in youth.
Not only do oversized clothes obscure a woman's natural curves, but they can make her appear larger than she really is. A polished, pulled-together appearance comes from garments that perfectly frame the wearer's shape.
Just as an ill-fitting outfit damages self-assurance, choosing contours celebrating a woman's form boosts her confidence from the inside out. With some prudent wardrobe editing focused on fit and flair, the outer look aligns beautifully with the inner glow.
This allows a lady of 50 years to step into each day feeling like a vibrant woman living joyously within.
Page Contents
What are the things you should stop wearing after 50?
Baggy and oversized clothing
Baggy clothing can make your body look bigger than it really is. Loose, oversized tops or pants won't flatter your shape as well as tailored pieces. Years of taking good care of your health deserve to shine through in your outfit selection.
Instead of baggy clothes that may seem sloppy, opt for garments that fit your form nicely. Well-fitting dresses, skirts, or shirts will highlight your personal style elegantly rather than hide your figure. Choosing fitted pieces allows you to feel confident by complementing the real you.
Any garment that is too loose could cause you to appear larger than your actual size. Show off your features with form-flattering clothing that flatters ages 50 and beyond.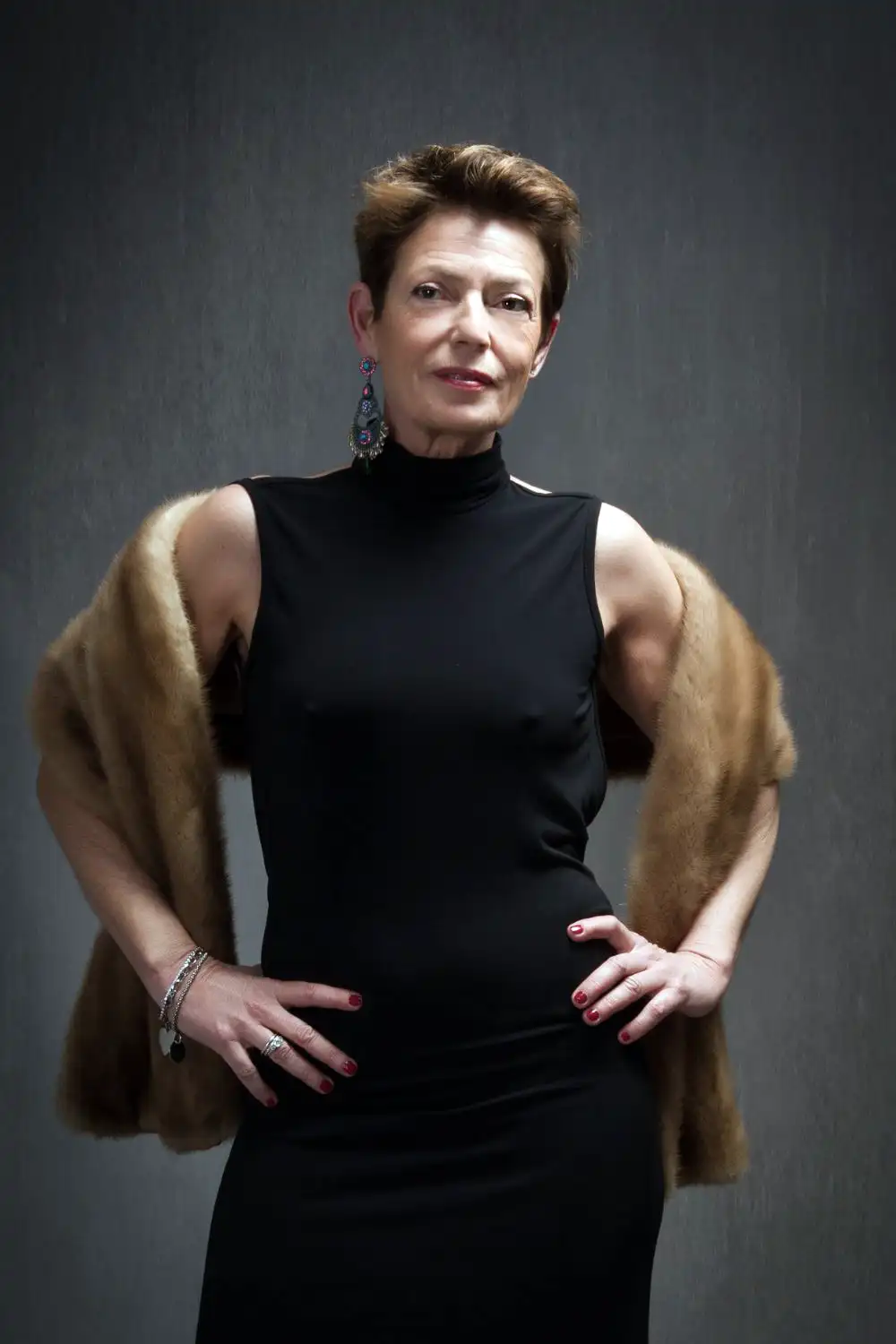 Outdated trends and styles
Low-rise jeans that were popular in the 90s do not flatter an older body shape as well. They can make you look shorter and draw attention to your stomach area. Baby doll dresses from past decades, while trendy then, may seem too young now and show too much skin.
Sparkly attire covered in sequins and rhinestones seems flashy when older. Choosing pieces with more subtle sparkles work better. Printing like animal coats were an exciting style before, but it may distract too much now.
Form-fitted clothing needs consideration, as revealing outfits also don't suit maturity. Instead, pick flattering silhouettes feeling classy in your 50s without following every aging trend. Feel confident showing your personality through timeless choices.
Ill-fitting clothing
Wearing ill-fitting clothes can cause you to look disheveled and aged. Getting an accurate size is important. Meeting with an expert personal shopper can help you find the right fit for your body type.
Be honest about your dimensions when buying pieces. Trying garments on will show if they suit you well or not. Avoid anything too tight, which may feel uncomfortable, and emphasize areas you'd rather not.
Also, Steer clear of overly loose attire as they dissimulate your figure and make you seem larger. Sizing up when needed and purchasing classic silhouettes complementing your frame is best. Making sure undergarments like bras fit perfectly for support helps create a polished look.
Uncomfortable shoes
When shoe shopping, prioritize picks that don't cause pain in your feet. High heels look nice but may hurt you as you age. Opt for low or mid-height heels with good support in the arches instead.
Shoes should have a snug fit, not too tight or loose, which could lead to blisters or movement that strains your feet. Look for breathable uppers that keep your toes cool to avoid sweaty discomfort. Materials permitting airflow help maintain comfort.
Make sure your shoes suit activities like walking shoes for much time on your feet. Proper fitting footwear avoids fatigue and lets you stress less about foot issues at fifty and beyond. Keeping feet happy helps your whole body feel at ease.
Inappropriate graphic tees
When picking graphic printed tops, steer clear of those meant to be humorous or eye-catching that could seem immature at an older age. Opt instead for those reflecting your personality in a subtle, classy way.
Select designs showcasing timeless, stylish images and avoid trendy styles that will date quickly. If wanting text, choose kind words instead of loud, attention-seeking statements. Make the message meaningful yet refined.
Consider tops made of fine-quality material featuring sophisticated silhouettes. Stay away from tight or baggy cuts, not flattering your frame.
A well-fitting top with an ageless elegant graphic allows your natural charm to shine through in a mature manner.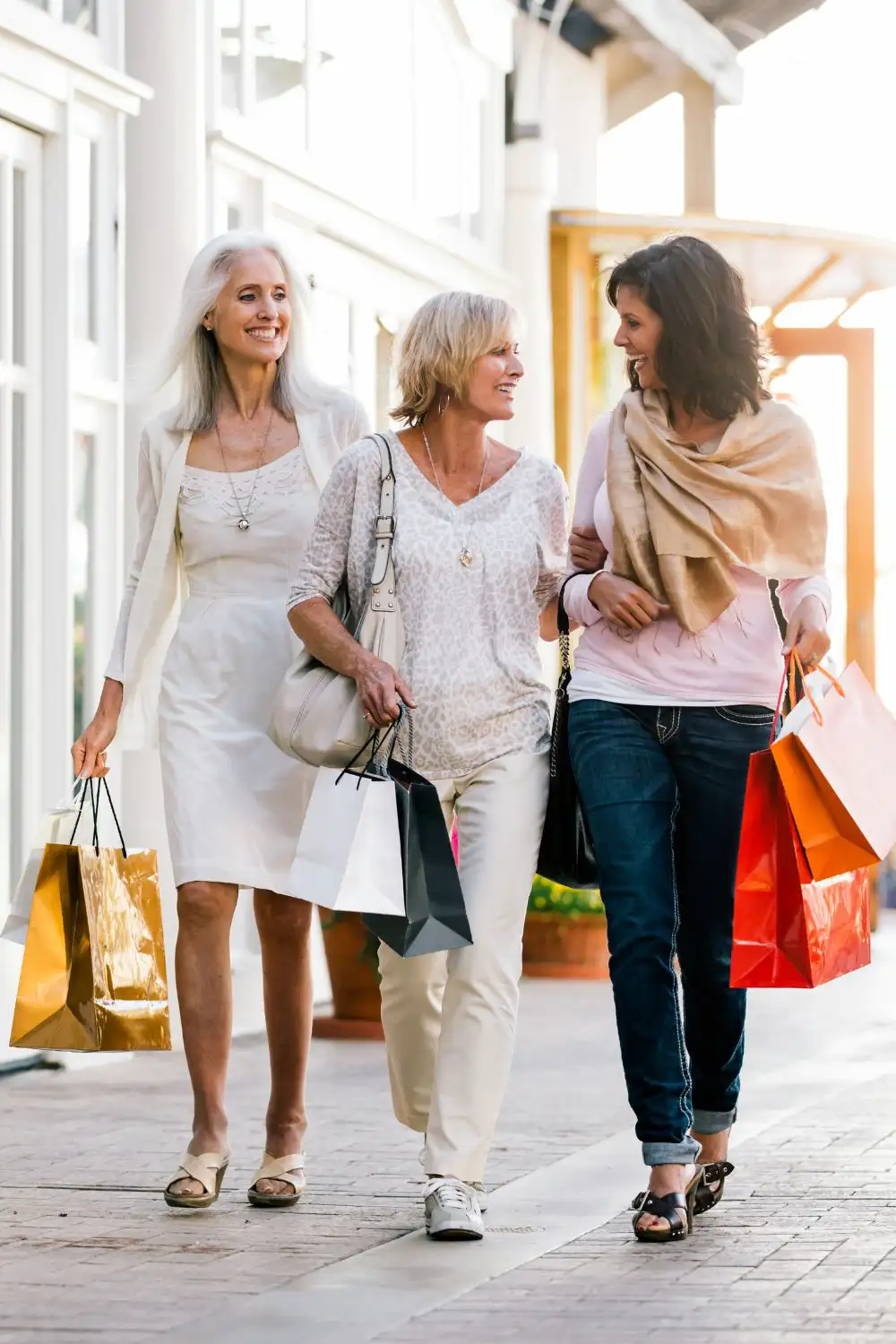 Excessive accessories
When choosing jewelry and other additions to your outfit, less is more. While sparkly pieces can be fun, too much glitz comes across as flashy.
Invest in high-quality statement items that last over many seasons rather than many cheap trendy add-ons. Classy, understated selections suit mature refinement better.
Consider accessories emphasizing your best attributes while minimizing perceived flaws. Listen to your tastes and pick pieces that match your signature style.
Not everything designed for youngsters fits an older woman with poise. Carefully curated accessories minimally enhance your natural grace subtly instead of overwhelming your look. Let personality shine through judiciously chosen finishing touches.
Short skirts and mini dresses
When selecting skirts, choose lengths fitting your mature age rather than short mini styles better left to youth. Knee length or just below avoids being revealing while still showing your great legs.
Look for opaque fabrics preventing any mishaps from wind blowing. Hems should hug your figure in a tailored yet not tight way for a polished image. Consider quality materials breathable as well as lining keeping everything discreet.
Experiment with fits flattering your body type, whether fit and flare, sheath, or a-line, while expressing your signature fashion flair. Most importantly, feel at ease in what you wear matches your personal, elegant sense of self at this joyful life phase.
Overly revealing outfit
When getting dressed, pick clothing that flatters your figure refinedly rather than exposing it too much.
Opt for pieces fitting closely without being restrictive or see-through. This shows respect for both your age and event type.
Formal job interviews or occasions call for more conservative attire than casual weekends. Experiment with silhouette types becoming your mature beauty, like fitted sheath dresses or peplums accenting curves just right.
Feel the liberty to showcase your personality through personalized yet tactful selections. Keep outfit modesty in mind for any conditions like movement or lighting, ensuring discretion.
Most of all, exude poise by wearing what aligns with your classy self-assured essence at this joyous life stage.
Clashing patterns
When selecting printed pieces, avoid lots of mismatching motifs that appear disorganized. Pick patterned items with similar scales and from the same color family to harmonize visually.
Combining designs like polka dots with abstract floral in muted jewel tones creates eye-pleasing synergy. Opt for patterns suiting different occasions, too – formal meetings require more subtle prints than casual catch-ups.
Experiment with matching a statement skirt atop with an alight pattern. Discerning the use of patterns shows your matured confidence and style finesse. Consider silhouettes, hues, and motifs working together gracefully rather than competing for attention too.
A balanced, polished look results from carefully pairing curated prints.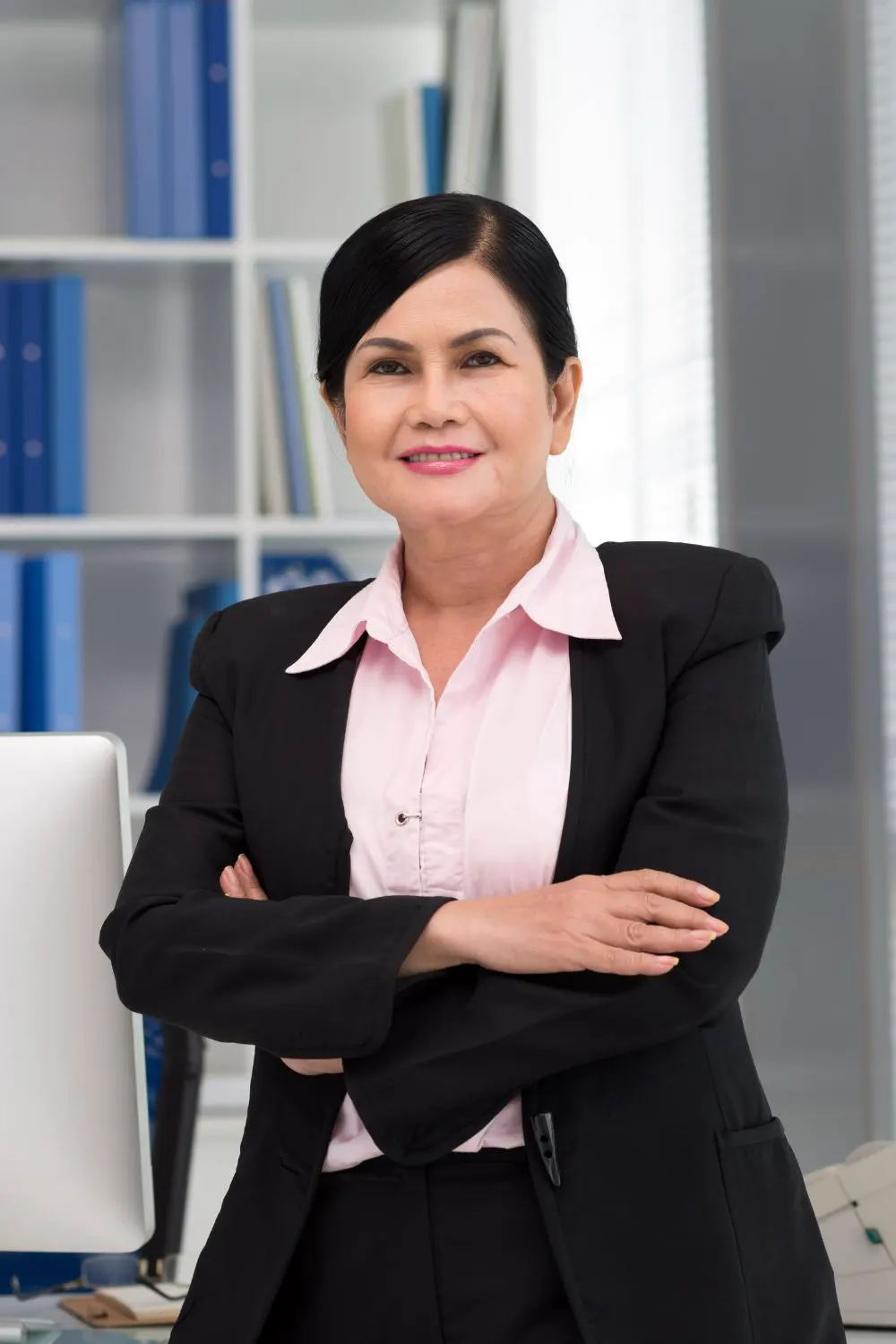 Cheap, poorly made, or worn-out clothing
When shopping for your wardrobe, focus on pieces constructed to last many wears rather than cheaply made outfits showing wear quickly. Invest in garments utilizing durable fabrics, maintaining shape wash after wash.
A quality top wears evenly without loose threads distracting from your elegant look. Inspect clothing closely, ensuring clean, neat seams and hemlines are constructed straight and tidy. Fit should be flawless, whether relaxed or tailored, complementing changes in your figure joyously embraced at this time of life.
Style evolves, too, so mix classic silhouettes suiting any event casually or formally with new on-trend options reflecting your colorful personality. Handle wear and tear issues promptly to maintain your polished image.
Dated swimwear
When selecting suits for water activities, avoid dated styles that are no longer flattering. High-cut bottoms from the 1990s draw the eye upwards in an unintentional manner.
Baggy, shapeless full pieces mask your figure unattractively too. In their place, updated silhouettes work much nicer. A fun printed monokini minimizing tan lines or a classic navy Maillot suits your experienced grace.
Materials matter – opt for opaque, comfortable fabrics avoiding shear illusions. Experiment with flattering cuts like rash guards providing tasteful coverage as an alternative.
Feel comfortable poolside, emphasizing your beautiful self-assured qualities. Stay within modern trendy shapes that naturally highlight features during this joyous life season!
Cleavage-revealing tops
When selecting blouses and shirts, showing lots of cleavage may not look as polished as other styles at this more mature phase of life. Pick tops fit your torso in a graceful yet not too tight way, avoiding anything risqué.
Opaque light-colored tops limit any possible wardrobe slips. Sleeveless styles suit warm weather equally well, if not risky. Experiment with finding silhouettes truly flattering, like peplums directing eyes upward.
Consider occasion too – boardroom necessitates more conservative choices than laidback weekend errands. Feel comfortable emphasizing your lovely features without being revealing.
Stay modern yet elegant, believing in your incomparable natural splendor over flashy tricks. Subtle sophistication always wins in the end.
Heavy or excessive makeup
Opt for minimal yet polished layers showcasing your innate glow when enhancing your look.
Select a lightweight foundation in a slightly brighter tone than your own for a refreshed appearance. Conceal sparingly only problem areas avoiding being heavy-handed.
Translucent powder satirizes without muskiness. Apply a soft blush along cheekbones invigorating your smile radiantly. Eye makeup should focus on defining brows and lashes with simple shades complementing the lids' subtlety.
Mascara applied in thin mussed coats makes eyes stand out luminous, as does a natural lip tint sparing you from ever looking overdone.
Embrace wrinkles as part of your story. Appreciating refined beauty shimmers through without artifice. Relax into makeup that feels effortless, letting your innate light shine for all to see.
Visible panty lines
When getting dressed, pay attention to undergarments that can distract from stylish ensembles if extra lines show through.
Wispy cotton briefs fitted snug against your form without seams digging appear invisible beneath slacks and skirts. Also, try naturally toned knitted panties floating seamlessly under everything from dresses to leggings.
Lightweight, breathable fabrics prevent bulkiness even on warm days. Garments cut straight minimize any chances of unwanted riding up too. Staying true to your true size ensures an unseen foundation never interrupts your poise.
With diligence on undergarments, feel liberated, showcasing frequent confident looks untarnished by anything revealed unintentionally underneath.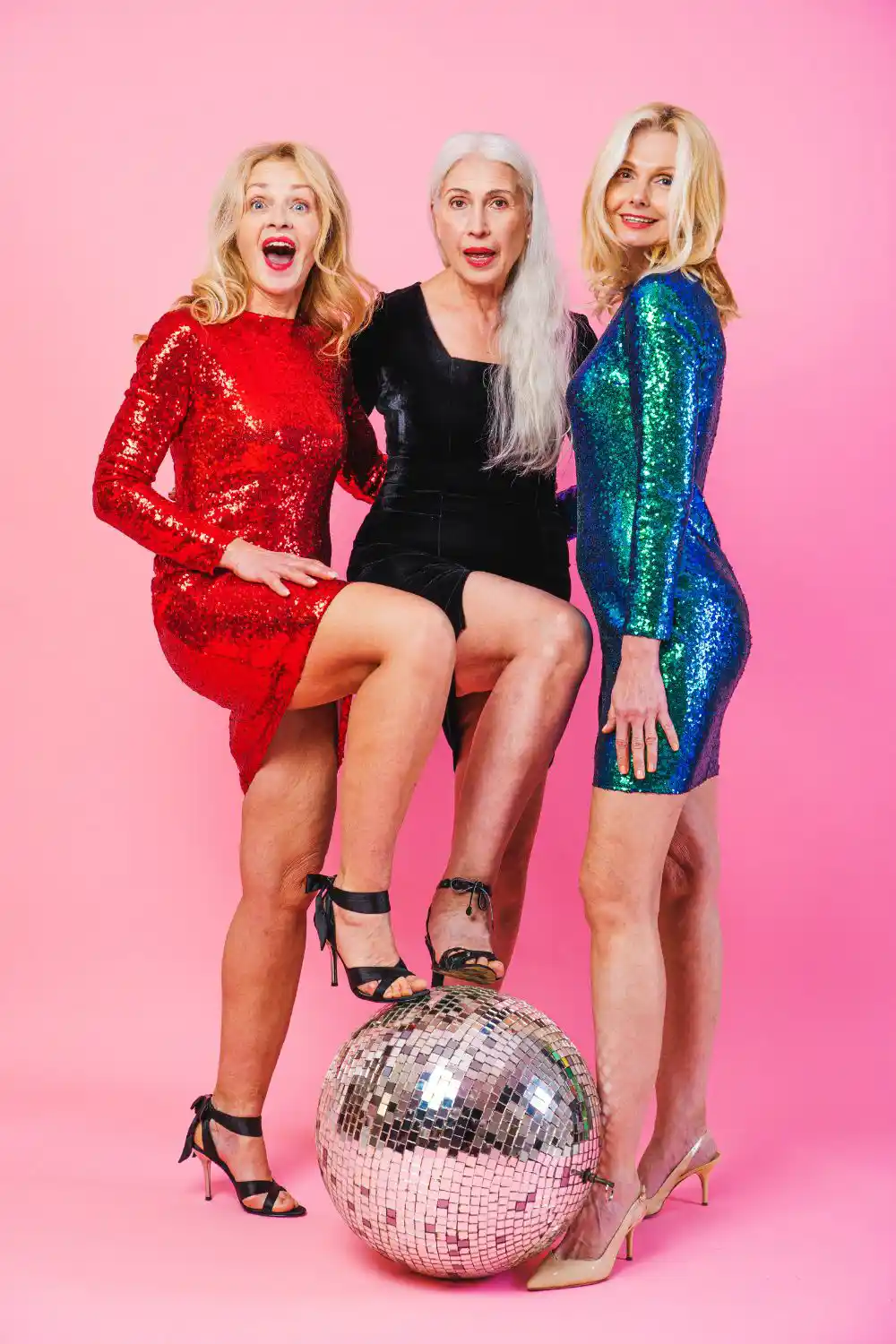 Light, neutral colors that wash you out
When selecting your wardrobe hues, opt for tones that vibrantly suit your skin's undertones rather than pale washes draining your features. Rich complexions glow magnificently clad in jewel, earth, and forest shades.
Fair skin shimmers beautifully adorned with deep teals, plums, and lapis, brightening eyes and lips. Experiment with finding your perfect palates, but mix light tones judiciously against darker fabrics.
No strict rules limit creative pairings either, so embrace exploring unexpected combinations to awaken your adventurous spirit. Remember changing seasons also impact selection- while warmer months let coral blooms shine, deeper wines proudly ward off winter's chill.
Most importantly, feel joy wearing hues filling you with authentic radiance and confidence every glance into the mirror bestows.
Dressing too matchy-matchy
When assembling ensembles, balance unity with visual intrigue by not completely color-coordinating pieces from head to toe.
Start with a foundational neutral like charcoal pants, then layer tops, introducing further depth through varied colors or patterns like a pinstripe blouse with a Southwest-style scarf.
Mix textures similarly by pairing a cozy knit sweater with a textured midi skirt. Accessorize finished looks boldly yet tastefully, using just one standout piece like cherry red flats rather than multiples in identical hues.
Trust your personal style instincts, take risks comfortably, and avoid resembling a costume that aging demands continued experimentation and evolution too sophisticated for complete uniformity. Individual flair shines through considered combinations.
Clothing that doesn't suit your body type
When shopping, focus on silhouettes enhancing natural assets rather than hiding away perceived flaws.
Apple figures look lovely in fitted tops defining slender waists paired with full skirts balancing above.
Pear shapes glow wearing Billowy blouses paired with narrow pants elongating legs.
Cinched-in jackets paired with figure-hugging dresses perfectly showcase an hourglass physique.
For straighter silhouettes, ruching details and peplums introduce advantageous curve appeal. Beyond just cuts, consider which materials best complement your body – crisp tailoring may flatter some more than drapey fabrics.
Most importantly, wearing what makes you proud of your divine form inspires radiating confident grace.
Unflattering hairstyles
When styling your locks, consider your facial features and texture for an advanced appearance. Round faces shine brightest with chin-length cuts adding angles.
Straight-haired beauties glow softly curled for bounce, whereas natural curls flourish freely flowing in lob styles enhancing shape.
Test different looks, becoming youthfully sophisticated without being overly trendy, like asymmetric bobs suiting square jaws. Volume-maximizing layers fluff fine hair beautifully as slicked-back ponytails flatter athletic faces.
Color too enhances – experiment with highlighting your features with subtly blended tones. Feel confident showing off with relaxed versatility, whether wavy beaches or neatly pinned updos for evenings. Your beauty simply radiates in ways accentuating natural gifts.
Wearing all black
When building your wardrobe, include color playfully throughout rather than strictly monochrome dark shades, which can age inadvertently.
Neutral pants provide the canvass onto which rainbow bursts bloom charmingly as peacock scarves swirled around blazers. Practice mixing medium-toned tops introducing further depth by layering a fine print pashmina or pairing crimson ruffle blouses pooling over jeans.
Experiment with combining tones with textures for visual intrigue – think tweed skirts accenting softer cashmere pullovers.
Most importantly, customize looks to your cheerful spirit and changing whims daily without limits. Radiant smiles expressing your intrigued zest for life outshine any color alone ever could as a timeless adornment.
Garments with stains, holes, or visible wear
When dressing each day, carefully inspect clothes worn recently, ensuring brilliance stays unblemished. Even top garments sometimes show accidents, so check for discolorations, broken seams, or invisible rips prior.
Handle with care, washing in gentle cycles avoiding damage from rough handling over time. Air dry when the weather allows to prevent unnecessary fading too.
Stored items likewise need monitoring against natural breakdown – periodic dusting removes potential threats keeping fibers strong and styles vibrant longer. Professional cleaning rescues heavily worn darlings whenever possible, restoring pristine charm cost-effectively.
Small repairs also secure ongoing service through mending assistance. Consistent maintenance protects both your clothing budget and prideful appearance reflected in condition, not just years.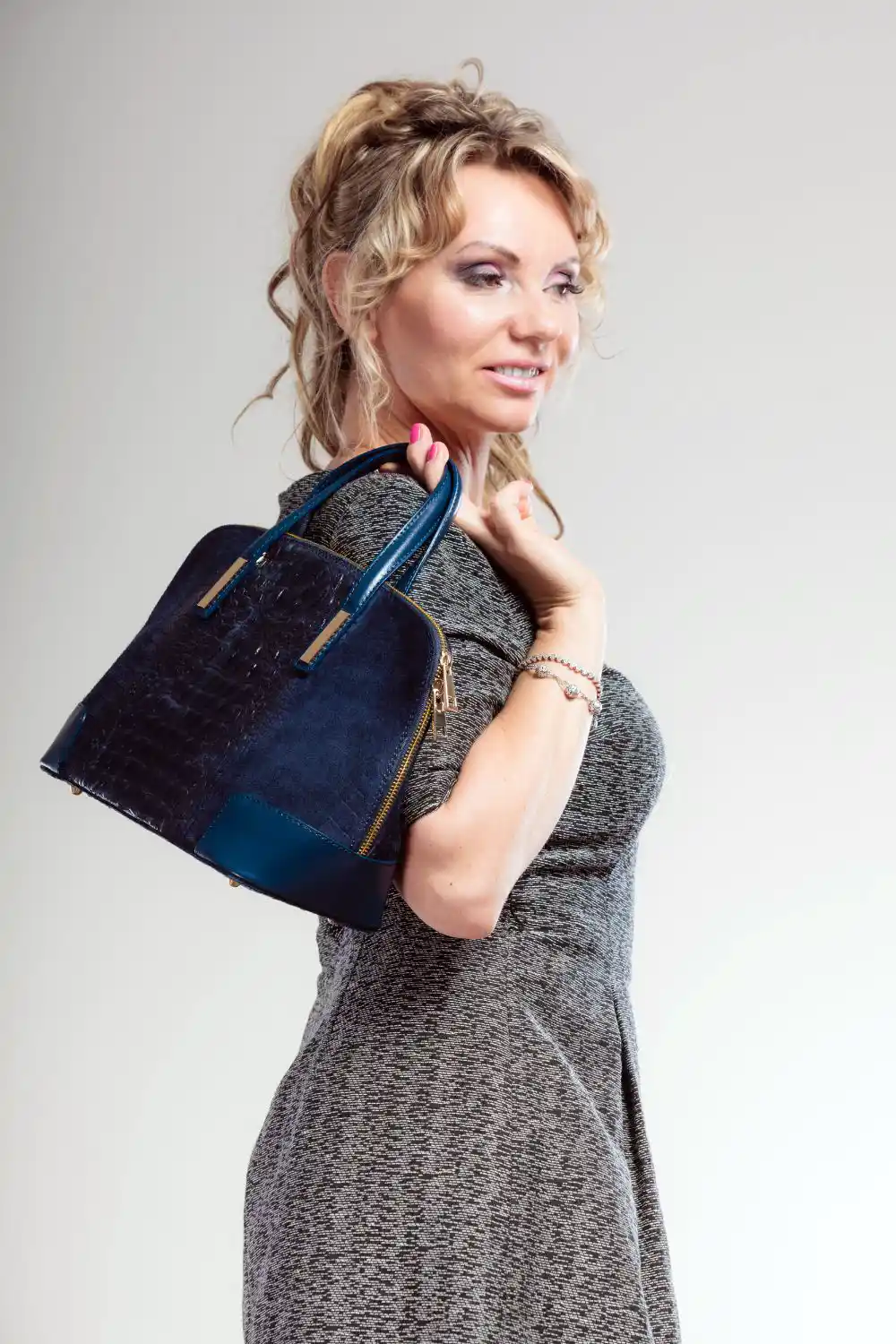 Oversized handbags
When selecting purses, avoid oversized totes dwarfing graceful frames. Medium-sized crossbodies in quality leather distribute weight comfortably throughout sunny activities.
Compact clutches perfectly punctuate elegant evenings without bulk. Classic silhouettes never disappoint through seasons in durable styles like petite hobos gracefully gracing shoulders.
Experiment with texture, too – quilted numbers lend luxury while woven fabrics convey ease. Most importantly, size should suit your needs practically while accentuating your natural presence, not overpowering it.
Discerning proportion completes polished looks wherein elegance lies, so embrace refined purses made for gracefully moving in every setting.
Anything that doesn't make you feel good, comfortable, or confident
Above all styles, privilege-fitting ensembles celebrate your divine form's inherent beauty through tailored fabrics effortlessly accenting curves.
Experiment daily discovering fits fueling most premium presence – whether fitted blazers paired with flowing maxi skirts or fitted sheaths gracefully draping your figure, adorn what uplifts spirit inwardly radiating outward appeal.
Classic silhouettes dressed with signature flair through scarves or jewelry also embellish without limitation. Embrace versatile looks suiting your lively activities with equal grace, from yoga to garden parties, radiating self-possession through movement.
Most importantly, heed no superficial "rules" dictating trends alone but rather trust inner知 calling you to express freely and wonderfully each sunrise through personalized elegance.
Anything too casual or too formal for the occasion
When attending gatherings, consider formality, ensuring looks align suitably. For casual cookouts, cotton sundresses paired with sandals preserve weekend ease.
Gallery strolls likewise demand comfortable stealth allowing full artistic enjoyment. Semi-formal luncheons, however, merit polished yet breezy selections like floral maxi wraps paired with statement jewelry.
Cocktail hours glamorously demand sophisticated silks and tailored pantsuits. Black tie affairs require floor-length evening gowns or formal trousers with embellished tops.
Whatever the plan, the weather also affects decisions – layers protect against unexpected temperature drops while lightweight fabrics allow the skin to breathe in humid heat. Most importantly, dress brings confidence and comfort to converse and connect fully present always.
Anything too trendy or outdated
When curating your closet, cultivate timeless foundation pieces accentuating figure-like pencil skirts whilst incorporating fleeting prints or accessories judiciously enlivening aesthetic.
Mix tailored blazers dressing down casually with cropped tees or up-pairing sequin skirts. Quality denim remains versatile beyond trends, as do cashmere sweaters leaning into seasons hectically or serenely as the mood dictates.
Layer in touches like collar necklaces or crocheted bags today, yet retires them smoothly, leaving base styles enduring. Blending luxe fabrics, fitted cuts, and personalized charm embraces maturity evolutionally radiant rather than mimicking fleeting fads.
Self-assured flair naturally emerges from within outward, reflecting your compelling spirit, always impressively adorned yet never defined by superficiality alone.
Anything that hides your body
When dressing each morning, carefully handle selections, ensuring shapes suit your natural form impeccably.
Garments cut from quality cotton jersey or flowing rayon accentuate gratitude and never constrain grace. Tailored separates fitted through the waist usher curves outward beautifully whilst loose silhouettes siphon vim anywhere.
Draped blouses paired with figure-skimming sheaths provide breathing room, comfortably distracting from perceived flaws into splendor instead. Most importantly, dress with equity celebrating your temple devoutly adorned yet feeling unencumbered, always moving vitally alive within your skin.
Confidence stems from esteem irrespective of size; societal vanity dictates otherwise. Your liveliness simply beams, attracting admiration wherever tapes and hemlines fall uniquely as nature intended.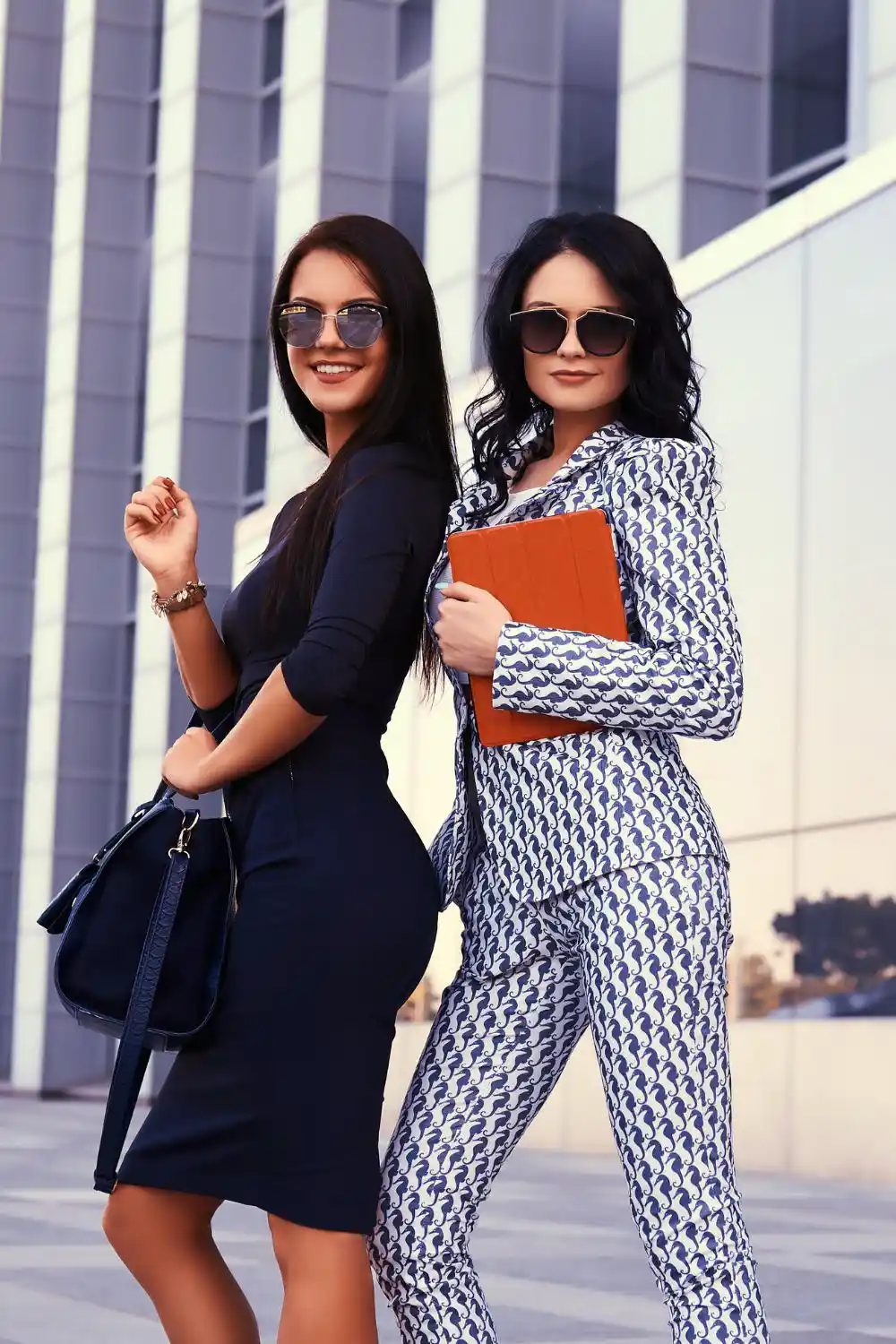 Summary
As women enter their 50s, dressing confidently and stylishly requires adapting to changes in body shape and fashion sense. Oversized clothing hides natural curves, while ill-fitting garments damage self-assurance. Choosing fitted, flattering outfits enhance inner confidence.
Outdated trends like low-rise jeans and flashy attire can be replaced with timeless pieces. Comfortable shoes take priority over painful high heels. Graphic tees and excessive accessories should be subtle and sophisticated. Short skirts, revealing outfits, and excessive makeup may not suit maturity.
Matching patterns tastefully and avoiding cheap or worn-out clothes maintains a polished look. Dressing for your body type, embracing flattering hairstyles, and wearing colors that suit your skin tone enhance overall elegance. Overly casual or formal wear should match the occasion.
Trends can be incorporated wisely; personal comfort and confidence should guide choices. Radiate confidence through carefully curated, stylish outfits that align with your unique personality.
FAQ
What should a 50 year old woman wear on a date?
Confidence and comfort are key when it comes to dressing for a date at 50. Choose classic separates like an a-line skirt and heels for a sophisticated look. Opt for well-fitted, comfortable clothing like denim jeans and a crisp white shirt. Avoid old-fashioned skirts and modern styles like wrap or shirt dresses. Avoid baggy clothes and choose flattering fits. Select colors that complement your skin tone and add vibrancy. Thoughtfully accessorize with a statement piece of jewelry and lighter accessories. Ultimately, wear what makes you feel confident and comfortable.
At what age should a woman stop wearing jeans?
There is no set age at which a woman should stop wearing jeans. While some opinions suggest stopping in the early 50s, others argue there is no age limit. Ultimately, the choice to wear jeans depends on personal preference and comfort. If you enjoy wearing them, there's no reason to stop at any age.
What makes a 50 year old look younger?
To look younger at 50, regular exercise helps maintain a healthy weight, posture, and energy levels. A healthy fruits, vegetables, and lean protein diet promotes youthful skin, hair, and nails. Sunscreen protects against wrinkles and age spots. Well-groomed eyebrows frame the face. Sufficient sleep reduces eye puffiness. Good posture adds height, slenderness, and confidence. Well-fitted clothing flatters the figure. Bright colors bring a youthful touch. Thoughtful accessories complete the look. Ultimately, feeling confident and comfortable is vital to looking and feeling your best at any age.
What color should 50 year old woman wear?
When choosing color choices for a 50-year-old woman, choose colors that complement your skin tone and make you look vibrant. Bright colors can add a youthful touch to your outfit. Avoid light, neutral colors that may wash you out, and choose darker, richer tones instead. Consider your hair color as well, as it can influence which colors suit you best. If you prefer neutral clothing, accessorize with pops of color using scarves, jewelry, or handbags. Ultimately, wear colors that make you feel confident and comfortable.
What are some fashion trends for women over 50?
Some fashion trends for women over 50 include striped sweaters and ankle-length trousers for a chic look, layering with scarves and cardigans for added style, experimenting with colors and prints, embracing bohemian dressing for a relaxed vibe, incorporating denim into your wardrobe, opting for daintier jewelry for elegance, investing in classic staples, staying updated with spring trends, avoiding old-fashioned styles, and opting for a natural and subtle makeup look. Remember to wear what makes you feel confident and comfortable, as fashion is subjective.